Our Story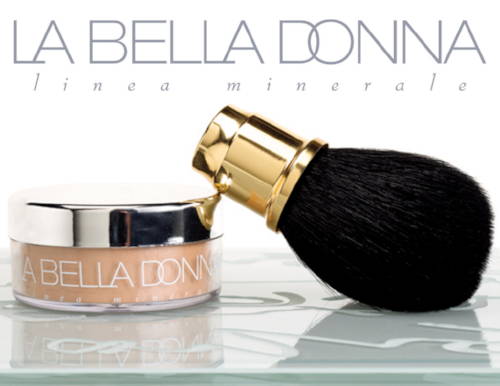 La Bella Donna is a revolutionary, pioneering concept in cosmetics: Minerals that behave like makeup. It is a complete collection of mineral-based formulas that are actually healthy for the skin. Not all minerals are created equal. La Bella Donna's minerals contain only pure minerals from rock that give benefits to the skin that you cannot get from any other products.
 
Co-founders Kathy and Nicole Tracy (mother-daughter) had two completely different skin types and skin challenges. Kathy had a dry melasma skin challenge and Nicole had an overactive, oily, acne-prone skin. La Bella Donna's Loose Mineral Foundation contains only precious minerals from rock which are in an inorganic state and are not absorbed into the skin. If we were to add any other ingredient to our Loose Minerals (even if you think it is good for your skin), we would dilute the rock and would negate the properties of the minerals that are so beneficial for the skin and you cannot get from any other product.
In addition, La Bella Donna provides a full spectrum natural sunblock (UVA-UVB) that lasts all day, does not clog the pores and has an incredible staying power. You can even workout or go swimming with it on and unless you wash off or wipe vigorously, La Bella Donna's minerals will stay on all day without re-application. Yet, because they are pure minerals from rock, they wash off with the most gentle cleanser and go back into the earth (environmentally friendly).
La Bella Donna's minerals have a light refractive quality (because they are just minerals from rock) which immediately reduce the appearance of fine lines and wrinkles on the skin.
Another major benefit of the Minerals is that the four ingredients work synergistically to balance the moisture content in skin. Therefore, they are for every age and skin type. They do not contain any ingredient that either adds or takes away moisture; they just simply balance it and balance is the key to great flawless skin. This is why the product healed both Kathy and Nicole Tracy's skin challenges. La Bella Donna will correct all skin challenges: acne, dry, rosacea, melasma, eczema, psoriasis. Truly anti-aging, the integrity-efficacy is skincare that just happens to be a gorgeous cosmetic.
A lifestyle choice for all of us who want to nourish, heal, correct and protect our skin.
La Bella Donna Loose Minerals provide a natural alternative to chemical makeup in order to ensure the health of the skin as well as the body. Our skin is our largest breathing organ and everything we put on it is filtered through the liver just like the food that we eat. We do not want to absorb chemicals into our bodies. La Bella Donna Minerals can be worn by people with immune deficiency diseases. Aestheticians apply La Bella Donna at the end of the facial and plastic surgeons and dermatologists use after all treatments, including post-op laser. La Bella Donna truly bridges the gap between wellness and sophisticated beauty. It is my passion to provide and maintain the highest quality ingredients to promote healthy skin.
~ Kathy Tracy, La Bella Donna , CEO